Ability @ Work Archives

A Job Board for job seekers with disabilities and the businesses looking to hire them.
Reasonable Accommodations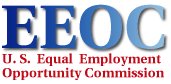 As we all age into 'different levels' of ability, it's important that you revisit the idea of reasonable accommodation. A reasonable accommodation is any change or adjustment to a job or work environment that permits a qualified applicant or employee with a disability to participate in the 'employment process'. For example, reasonable accommodation may include:
acquiring or modifying equipment or devices,
job restructuring,
part-time or modified work schedules,
reassignment to a vacant position,
adjusting or modifying examinations, training materials or policies,
providing readers and interpreters, and
making the workplace readily accessible to and usable by people with disabilities.
Reasonable accommodation also must be made to enable an individual with a disability to participate in the application process and to enjoy benefits and privileges of employment equal to those available to other employees. It is a violation of the ADA to fail to provide reasonable accommodation to the known physical or mental limitations of a qualified individual with a disability, unless to do so would impose an undue hardship on the operation of your business. Undue hardship means that the accommodation would require significant difficulty or expense. Visit this EEOC website for more information.
FACEBOOK

---